National Audubon Society Field Guide to North American Birds, Western Region
Categories
Keywords
Additional Images
Product Details
Author Name: UDVARDT, Miklos D. F. ; FARRAND, John Jr.
Binding: Plastic Wrappers
Book Condition: Fine
Jacket Condition VG+
Type Softcover
Edition Second Edition, Revised
Size 20cm Tall
Publisher USA Alfred A. Knopf 1994
ISBN Number 0679428518 / 9780679428510
Seller ID 040549
Virtually every bird found in North America is brought to life in a full-color photograph and with textual information on the bird's voice, nesting habits, habitat, range, and interesting behaviors. Accompanying range maps; overhead flight silhouettes; sections on bird-watching, accidental species, and endangered birds make these the most comprehensive field guides to birds available. Revised edition of: The Audubon Society field guide to North American birds. Western region. c1977. "A Chanticleer Press edition." Includes index. 822 pages : 676 color illustrations, map ; 20 cm. Very bright and clean, unmarked nd with a sound, tight binding. Original exterior title-wrapper still in place. Unpacked weight, 565g. We ship Worldwide, use both Canada Post and the United States Postal Service, and offer postal charges based on our actual costs, without overcharging. Canadian domestic postal rates rise with weight, size and distance; Rates to the USA calculated by weight alone as per the USPS. World rates based on specific destination and weight. Online estimates by the Listing Site may not be correct and either additional, or reduced postage may be required, particularly for Canadian and Overseas shipments, but not usually to the USA. In case of doubt please email.
Product Reviews
Submit A Review
Reviews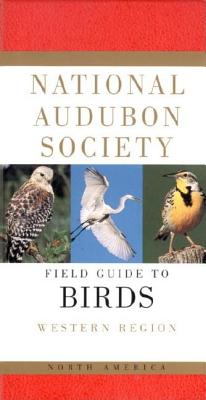 Stock Image