Gettysburg Requiem: The Life and Lost Causes of Confederate Colonel William C. Oates
Categories
Keywords
Additional Images
Product Details
Author Name: LaFANTASIE, Glenn W.
Binding: Card Wrappers
Book Condition: As New
Type Trade Paperback
Edition First Trade Paperback Printing
Size 8vo - over 7¾" - 9¾" tall
Publisher London, New York Oxford University Press 2007
ISBN Number 0195331311 / 9780195331318
Seller ID 041008
William C. Oates is best remembered as the Confederate officer defeated at Gettysburgs Little Round Top, losing a golden opportunity to turn the Union's flank and win the war. Now, LaFantasie has written his gripping biography, an evocative story of Southern life before, during, and after the Civil War, based on exclusive access of family archives. XXXI, [3], 414 s, [13] s. tabl. : il. ; 24 cm. An absolutely 'as new' copy - bright, clean, unmarked interior. Tight, square binding, no spine creasing. Flawless exterior. Unpacked weight, 688g. We ship Worldwide, use both Canada Post and the United States Postal Service, and offer postal charges based on our actual costs, without overcharging. Online estimates by the Listing Site may not be correct and either additional, or reduced postage may be required, particularly for Canadian and Overseas shipments, but not usually to the USA. Canadian domestic postal rates rise with weight, size and distance; Rates to the USA calculated by weight alone as per the USPS. World rates based on specific destination and weight.. If in doubt please enquire.
Product Reviews
Submit A Review
Reviews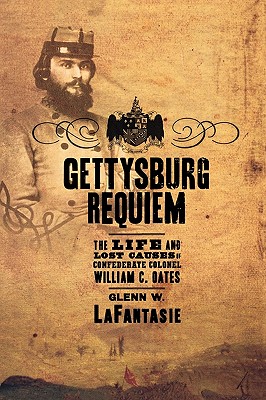 Stock Image