The Nag Hammadi Library in English
Categories
Keywords
Additional Images
Product Details
Author Name: ROBINSON, James M.
Binding: Card Wrappers
Book Condition: As New
Edition 40th Printing of 1980
Size 23.5cm Tall.
Publisher USA Harper SanFrancisco, 2006
ISBN Number 0060669357 / 9780060669355
Seller ID 041292
The definitive translation of the Gnostic Scriptures cpmplete in One Volume. Translated and introduced by members of the Coptic Gnostic Library Project of the Institute for Antiquity and Christianity ; James M. Robinson, general editor ; with an afterword by Richard Smith, managing editor. 3rd, completely revised edition. xiv, 549 pages. This is a completely 'as new' copy - bright, clean and unmarked. Tight, square binding, no spine creasing, bright, glossy wrappers. Unpacked weight, 622g. We ship Worldwide, at cost, using both Canada Post and the United States Postal Service, and offer postal charges without overcharging. Canadian domestic postal rates rise with weight, size and distance; Rates to the USA calculated by weight alone as per the USPS. World rates based on specific destination and weight. Online estimates by the Listing Site may not be correct and either additional, or reduced postage may be required, particularly for Canadian and Overseas shipments, but not usually to the USA.
Product Reviews
Submit A Review
Reviews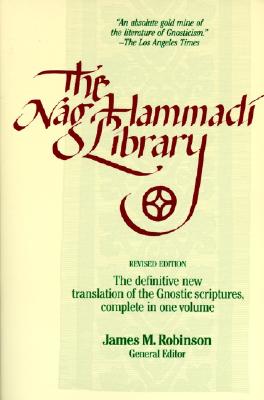 Stock Image