The Shetland Bus
Categories
Keywords
Additional Images
Product Details
Author Name: HOWARTH, David A.
Binding: Card Wrappers
Book Condition: VG+
Type Paperback
Edition New Edition of 1951
Size 21cm
Publisher Lerwick, UK Shetland Times Ltd 1998
ISBN Number 1898852421 / 9781898852421
Seller ID 053039
'This book chronicles the work of a British and Norwegian unit based on Shetland Island during WWII that ferried men and equipment to German-occupied Norway and brought back refugees. The author was one of the British officers involved in the relatively small unit'. Originally published: London : Nelson, 1951. x, 170 p., [16] p. of plates, maps. 21cm. Includes index. Bright, clean and unmarkedd. Light spine creases. Slight signs of use only. We ship Worldwide, use both Canada Post and the United States Postal Service, and offer postal charges based on our actual costs, without overcharging. This item weighs 333g unpacked and qualifies for inexpensive Lettermail postage within Canada. Other Canadian domestic postal rates rise with weight, size and distance; Rates to the USA calculated by weight alone as per the USPS. World rates based on specific destination and weight.
Product Reviews
Submit A Review
Reviews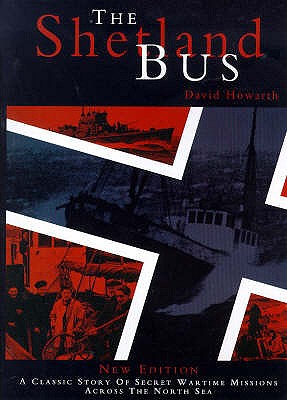 Stock Image