Gold Rush Women
Additional Images
Product Details
Author Name: MURPHY, Claire Rudolf & HAIGH, Jane G.
Binding: Printed Wraps
Book Condition: Near New
Edition Fifth Printing
Size 9" Tall
Publisher Anchorage Alaska Northwest Books 2001
ISBN Number 0-88240-484-9 / 9780882404844
Seller ID 16032
Women and Gold in the Northland in the late 1800's and the early 1900's. 126pp, photo illustrated. Bright, clean copy with a sound binding. Unmarked. About 'near new'. Unpacked weight, 325g. We ship Worldwide, at cost, using both Canada Post and the United States Postal Service, and offer postal charges, at cost, without overcharging. Canadian domestic postal rates rise with weight, size and distance; Rates to the USA calculated by weight alone as per the USPS. World rates based on specific destination and weight. Online estimates by the Listing Site may not be correct and either additional, or reduced postage may be required, particularly for Canadian and Overseas shipments, but not usually to the USA. Questions? Quotes? - please email.
Product Reviews
Submit A Review
Reviews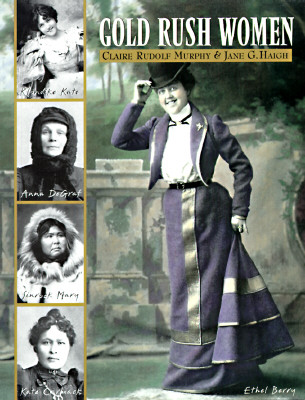 Stock Image