The Infertility Survival Guide: Everything You Need to Know to Cope with the Challenges While Maintaining Your Sanity, Dignity, and Relationships
Categories
Keywords
Additional Images
Product Details
Author Name: DANILUK, Judith C.
Binding: Card Wrappers
Book Condition: About 'As New'
Type Paperback
Edition First Printing
Size Octavo
Publisher Oakland, Calif. New Harbinger Publications 2001
ISBN Number 1572242477 / 9781572242470
Seller ID 2130
If you're part of a couple negotiating fertility issues, this book offers you practical strategies to cope with the emotional and practical problems that can occur while trying to conceive. The book describes each step of the medical process, from diagnosis to treatment. . . foreword by Margo Fluker, MD. x, 217 pages : illustrations ; 23 cm. A bright, clean, unmarked copy about 'as new'. Weight, 330g. We ship Worldwide, use both Canada Post and the United States Postal Service, and offer postal charges based on our actual costs, without overcharging. Canadian domestic postal rates rise with weight, size and distance; Rates to the USA calculated by weight alone as per the USPS. World rates based on specific destination and weight.
Product Reviews
Submit A Review
Reviews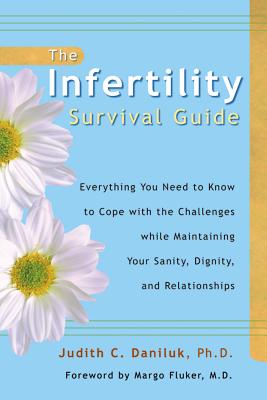 Stock Image