Colossus Reborn: The Red Army at War (Modern War Studies (Hardcover))
Categories
Keywords
Additional Images
Product Details
Author Name: GLANTZ, David M.
Binding: Cloth
Book Condition: As New
Jacket Condition As New
Type Hardcover
Edition First Edition, First Printing
Size Thick Octavo
Publisher USA University of Kansas Press 2005
ISBN Number 0700613536 / 9780700613533
Seller ID 28514
"In Stumbling Colossus, David Glantz explored why the Red Army was unprepared for the German blitzkrieg that nearly destroyed it and left more than 4 million of its soldiers dead by the end of 1941. He recounts the miraculous resurrection of the Red Army, which, with a display of military strategy and operational prowess, stopped the Wehrmacht in its tracks and turned the tide of war." xix, 807 pages : illustrations, maps ; 24 cm. An 'as new' copy - bright, white pages, unmarked. Tight binding, sound hinges. No wear to the red cl,oth. Unclipped dustjacket is similar. Weight, 1.272kg [2lbs 13oz]. We ship Worldwide, use both Canada Post and the United States Postal Service, and offer postal charges based on our actual costs, without overcharging. Canadian domestic postal rates rise with weight, size and distance; Rates to the USA calculated by weight alone as per the USPS. World rates based on specific destination and weight.
Product Reviews
Submit A Review
Reviews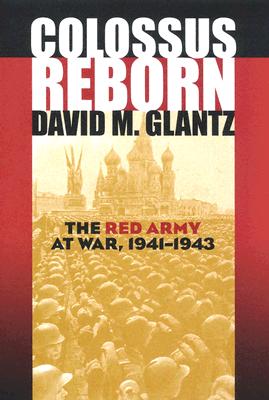 Stock Image