You must allow cookies and JavaScript for a proper shopping experience.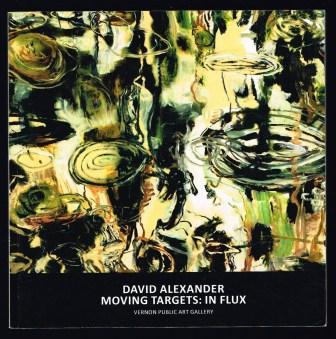 Price: $19.00
Publisher: Vernon, BC, Vernon Public Art Gallery : 2010
Edition: First Edition
Seller ID: 1010
ISBN-13: 9780981214795
Binding: Printed Card Wrappers
Condition: As New
---
Catalogue of the exhibition "David Alexander: Moving Target: In Flux" held at the Vernon Public Art Gallery from August 5 to October 14, 2010. 97 pages : illustrations (chiefly colour) ; 21 cm. Bright, clean and unmarked. Tight, square binding, no spine creases. 'As New'. Weight, 451g.
View More...
Price: $27.50
Publisher: London, Athlone Press, University of London : 1970
Edition: First Edition
Inscription: Compliments Slip Laid-in
Seller ID: 25329
ISBN-13: 9780485111163
Binding: Cloth
Condition: Fine
---
Scholarly study of the Retail Trade in England during the Industrial Revolution. Slip, 'With the Compliments of the Author', University of London / Athlone Press', laid-in. xi, 282 pages; 23 cm. Book is Fine - 'as new'. Unclipped dustjacket is nearly similar, but with a small, light stain to the rear panel. Unpacked weight, 536g. NB - Postal Rates shown by ABE are frequently incorrect and are vague estimates NOT guaranteed rates. WE use Canada Post, the United States Postal Service and Asendia and try to offer very competitive postal charges - based on actual costs, no overcharging. Image...
View More...