You must allow cookies and JavaScript for a proper shopping experience.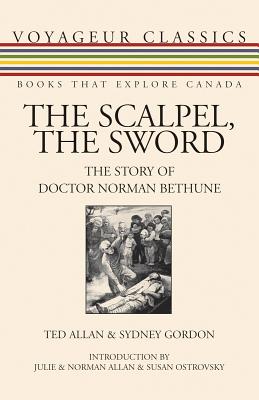 Price: $12.00
Publisher: Toronto, ON, Canada, Dundurn Press Ltd : 2009
Edition: Rerint of 1952
Seller ID: 25145
ISBN-13: 9781770703995
Binding: Printed Card Wrappers
Condition: About 'As New'
---
'The Scalpel, the Sword' celebrates the turbulent career of Dr. Norman Bethune (1890-1939), a brilliant surgeon, campaigner for socialized medicine, and communist. First published in 1952. Here reporinted in the 'Voyageur Classics' series. 368pp, a few photo illustrations. Bright, clean, freshg and unmarked copy - about 'as new'. Tight, square binding, no spine creases. Weight, 480g. We use both the Canada Post and the United States Postal Service and offer very competitive postal charges - based on actual costs, no overcharging. Images always available. Shipped well packed. USA postage usual...
View More...
Price: $15.00
Publisher: Boston, Little, Brown and Company : 1952
Edition: First Edition, Second Impression
Seller ID: 1374
Binding: Cloth
Condition: Near Fine
---
Biography of Dr. Norman Bethune, Canadian physician, medical innovator, and noted communist. Bethune came to international prominence first for his service as a frontline surgeon supporting the democratically elected Republican government during the Spanish Civil War. But it was his service with the Communist Eighth Route Army during the Second Sino-Japanese War that would earn him enduring acclaim. xiv, 336pp, photo frontis. Book is bright and clean, and except for a previous owner's details to the ffep is unmarked. Tight, square binding, sound hinges, no wear to the cloth.The unclipped dust...
View More...