You must allow cookies and JavaScript for a proper shopping experience.
Price: $17.50
Publisher: Canada, University of British Columbia Press : 1978
Edition: First Edition
Seller ID: 19597
ISBN-13: 9780774800907
Binding: Cloth
Condition: Fine
---
3800 entries, including periodical articles and theses, covering the most significant literature in the humanities and social sciences of the four western provinces up to 1977. xii, 294 pages : illustrations ; indexes; 24 cm. Book is very bright and clean and is unmarked. Binsing is tight and square and the cloth shows no wear. The unclipped dustjacket shows only slight edge wear and some surface rubbing. Weight, 637g. We ship Worldwide, use both Canada Post and the United States Postal Service, and offer postal charges based on our actual costs, without overcharging. Canadian domestic posta...
View More...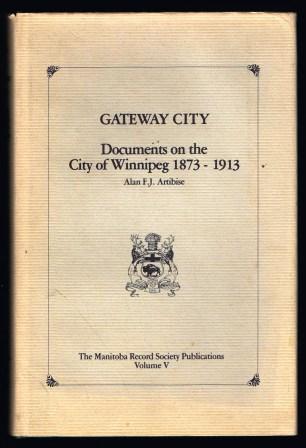 Price: $15.00
Publisher: Winnipeg, The Manitoba Record Society : 1979
Edition: First Edition
Seller ID: 037642
Binding: Cloth
Condition: About Fine
---
The Manitoba Record Society publications, Volume 5. xiv, 288pp, illustrated, ports. 24 cm. Book is bright, clean and unmarked. Binding is tight and square. Dustjacket is nearly similar with some general, light surface age soiling. This volume was published in a limited edition of 750 copies. This copy is not numbered. Weight, 656g.
View More...