You must allow cookies and JavaScript for a proper shopping experience.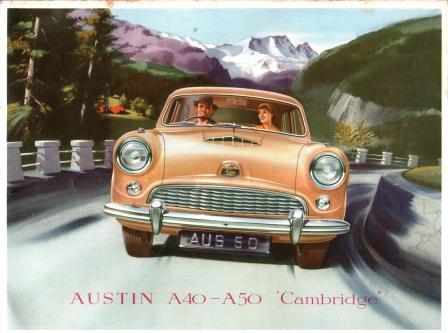 Price: $20.00
Publisher: UK/USA, Austin Motor Co.
Seller ID: 051758
Binding: Stapled Wrappers
Condition: Very Good
---
Auto Sales Literature published for the markets in the USA and Canada by Austin Motor Co of England. Covers the 'new' Austin A40 and A50, 'Cambridge'. Not dated, but the model was produced from 1954 to 1969 and this appears to be an early brochure. Part No. 1129. Folded size - 8.5" by 11". Unfolds to 22" by 25", printed both sides and in color. [12 panels]. Generally clean; Folds not separated but some signs of moderate use. Weight, 57g. This item qualifies for inexpensive Lettermail postage both to Canada, the USA and other parts of the World.
View More...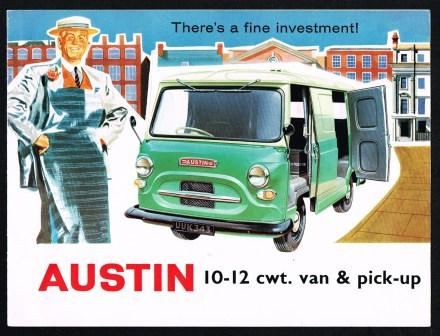 Price: $20.00
Publisher: Birmingham, UK, Austin Motor Export Co.
Edition: First Edition
Seller ID: 043106
Binding: Stapled Wrappers
Condition: About Fine
---
Automobile Sales Literature for the British-made Austin 10-12 cwt Vanc & Pick-up for Commercial use. 12pp in full color. Undated, c1960. Publication No. 1921/E. Over 24 artist-drawn illustrations in total plus 3 plan views and considerable explanatory text. A 'near mint' copy - bright and clean, still fresh and unmarked. One tiny 1/4" nick to the lower edge of the front panel - nearly invisible. Scans always available. Weight, 50g.
View More...