You must allow cookies and JavaScript for a proper shopping experience.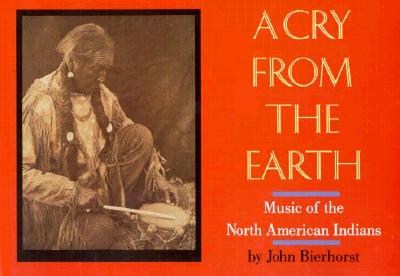 Price: $9.95
Publisher: Santa Fe, New Mexico, U.S.A., Ancient City Pr : 1992
Edition: Third Printing of New Edition
Seller ID: 048391
ISBN-13: 9780941270533
Binding: Printed Card Wrappers
Condition: As New
---
An overview of American Indian music and dance which includes a discussion of their instruments, the structure of their music, and the uses of music in Indian life. Originally published: New York : Four Winds Press, 1979. viii, 113 p. : ill. ; 18 x 26 cm. A bright, clean, unmarked copy. Tight, square binding, no spine creases. Appear about '/as new'. Weight, 285g.
View More...
Price: $12.00
Publisher: New York, William Morrow : 1990
Edition: First Edition, Second Printing
Seller ID: 16371
ISBN-13: 9780688067212
Binding: Cloth
Condition: As New
---
Discusses the mythology from Indians of various regions of Mexico and Central America, describing origins, comparing the similar tales, and presenting some of the myths themselves. xiv, 239pp, illustrated. Bright, clean & fresh, unmarked interior. Tight, square binding, sound hinges, no wear to the cloth.Unclipped dustjacket is similar. Attractive copy. Unpacked weight, 603g. We ship Worldwide, at cost, using both Canada Post and the United States Postal Service, and offer postal charges, at cost, without overcharging. Canadian domestic postal rates rise with weight, size and distance; Rates t...
View More...